The Best Skiing in the World: Snowmass, Aspen
Ski to the limit all day. Laugh at all those trudging to the bus or their cars as you ski to the door of your condo!!!

Newly Remodeled!
We've added our personal touches to create a great
Mountain Hide-Away!


THE LAURELWOOD
Ski-in, Ski-out
For the special quality of life only found in Snowmass, Colorado
---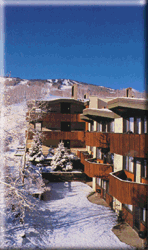 Studio condominium (Bedroom has "accordion wall")
Full sized kitchen
Fireplace
Balcony
Each unit furnished with queen bed and foldout sofa
Cable TV, VCR/DVD, Stereo and many extras
Pool and hot tub available
Within a few steps of Snowmass Conference Center
Ski from your door to the lift
Guest laundry facility
Daily housekeeping
Top floor units with view of the mountains
---

The Laurelwood is located in Snowmass Village -- only 10 miles from the town of Aspen. It is 15 minutes from Aspen's Pitkin County Airport (ASE), a 1.25 hour drive from Eagle County Airport (EGE), and 4 hours from Denver International Airport (DIA).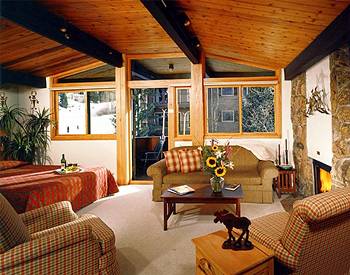 Each unit offers a private balcony, fireplace and fully equipped kitchen. The Laurelwood provides all the comforts of home, as well as friendly service and prompt attention from the staff. Other amenities include daily maid service, laundry facilities, parking and use of heated pool and hot tubs.

---



Rates:

Now accepting reservations for '07-'08 Season

Season

Nightly/Rate

Please call the management company at 1-800-356-7893 for availability

Tell them you saw Dave Jacobsen's Web Page!!!

Or, email me for more info: jake@visi.com

Early/Late (11/19 - 12/21)

$xxx

Holiday (12/22 -1/2)

$xxx

Value Season (1/3 - 1/13)

$xxx

Regular Season (1/14-3/31/01)

$xxx

Spring Season (4/1 - 4/16)

$xxx
Our family has neighboring top floor units (114 & 115) for rent - both just remodeled. Each sleeps 4. Each has a full kitchen, fireplace and balcony overlooking the mountainside. Rent one or both for a family or private get-away. If you book though us, we can save you a few dollars due to no travel agent fees! Send us an email: jake@visi.com or fax us for more information -- Fax: (952)461-4061 (970)923-5314.



Laurelwood Studios Virtual Tours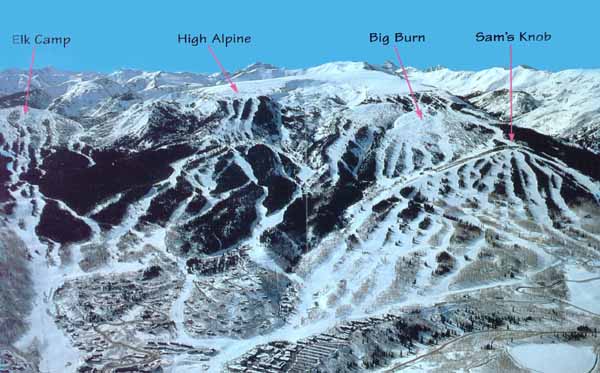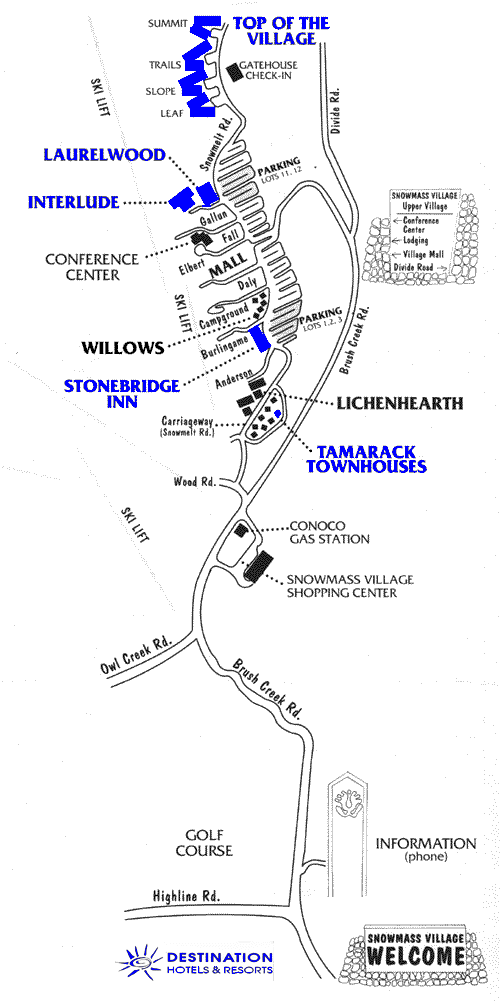 The Laurelwood,
P.O. Box 5600, Snowmass Village, Colorado

Last Update: 1 December 2007

---
KEYWORDS: vacation vacation vacation vacation travel travel travel travel rentals rentals rentals rentals byowner byowner byowner byowner by owner resort property resort properties holiday holiday holiday holiday condo condos condominimum condominiums townhouse townhouses house home cabin bungalow cottage apartment for rent rent rent rent to let from the owner from owner direct from owner hotel motel inn hostel bed and breakfast B&B B&B B&B B&B B&B traveling real estate free free free ads free ads advertize advertise classified save money Vacation Rentals by Owner accomodation accomodation accomodation accomodations journey tourist Snowmass Village Snowmass Village Snowmass Village Snowmass Village Snowmass, Aspen Snowmass, Aspen Snowmass, Aspen Snowmass, Aspen Colorado Colorado Colorado Colorado USA USA USA USA ski ski ski wild wild wild max max max slopes slopes slopes lift lift lift winter winter winter summer summer summer spring spring spring Ski Snowmass Ski Snowmass ski Aspen Ski Aspen Ski nude Ski nude Ski nude extreme skiing extreme skiing apres ski apres ski apres ski discount ski discount ski best skiing in the world snowboard snowboarding snowboard snowboarding telemark telemark cross country skiing cross coutnry ski hiking biking snowmaking maching snow making machine ski party skiing party night life night-life
Copyright© 1995 Aspen Interactive Media, Inc.